Sol Petersen
Mana Retreat Centre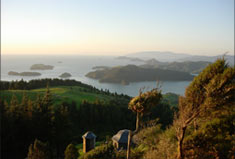 Waimana Spa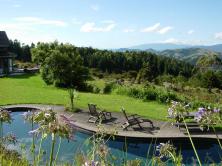 The Chai Tea House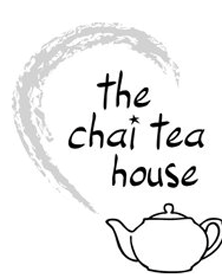 Classes

Classes not Currently scheduled
News & Events
NEWS


UPCOMING EVENTS
June 26, 6pm "Griefwalker' film screening and discussion for men at Titrangi theatre, Lopdell House, Titirangi Road, Titirangi
September 17,18 Full Moon Spring Sweatlodge at Mana Retreat
Wednesday, October 26, 6pm auckland Men's Circle film TBA at Titirangi theatre

November 25-29 The Medicine of the Masculine, Inner Warrior Mens Retreat at Mana
Mana Men's Retreat video: In 2011 this 10 minute video of the Mana Mens Retreat was on NZ's TV3 news. Please be patient with the short advert before it starts. Men's retreat attempts to erase modern stresses

.

December 10&11, 2016 A Place for Healing: Summer Sweatlodge at Mana Retreat Centre. Read more here about the Sweatlodge
March 4&5, 2017 Autumn Sweatlodge at Mana Retreat Centre. Read more here about the Sweatlodge



PAST EVENTS
August 31-September 6, 2015 Refining the Ten Series:  a workshop for Structural Integration practitioners in Copenhagen, Denmark
September 4-6, 2015 The Advanced 3-Series:   a workshop for Structural Integration practitioners in Copenhagen, Denmark
September26-27, 2015 A Place for Healing: Spring Sweatlodge at Mana Retreat Centre. Read more here about the Sweatlodge
November 27- December 1, 2015    Earth and Fire, 4-day Earth-Building Men's Retreat at MANA with Sol and Guenther Andraschko

Visit 

www.manaretreat.com
June 18,19 Full Moon Sweat at Mana Retreat[ www.manaretreat.com]  Read more here about the Sweatlodge.
Read our newsletters online
March 28, 2015 Fascial Fitness and Yoga with Sol at the Kawaipurapura Yoga Festival, Albany, NZ
March 29, 2015 Hakomi Mindfulness and the practice of Yoga with Sol at  Kawaipurapura

November 22-26, 2013 Inner Warrior Mens Retreat with Sol Petersen and the Inner Warrior Team. Download poster. In 2011 this 10 minute video of the Mana Mens Retreat was on NZ's TV3 news. Please be patient with the short advert before it starts. Men's retreat attempts to erase modern stresses. Visit www.manaretreat.com
November 20, 2013 Changing Our World with Their Visions: Inspiring Men Share Their Stories. 6-9:30pm at Blockhouse Bay Boat Club, Endeavour Rd, Blockhouse Bay. Entry by donation (all proceeds to Y for Youth Foundation). Contact Sol for more info.
October 4-6, 2013 Attending to Attachment: A Mindfulness-Centred Approach to Attachment and Relationship Repair with Julie Murphy at Kawai Purapura Retreat, Albany, Auckland. Visit: www.hakomi.co.nz and www.kawaipurapura.co.nz
September 21-22, 2013 Spring Sweatlodge with Sol Petersen at Mana Retreat, Coromandel
September 13-15, 2013 Skills for Mindful Living: A Hakomi Body-Integrated Approach with Jules Morgaine at Mana Retreat, Coromandel. Visit www.hakomi.co.nz and www.manaretreat.com
Mar 16-17, 2013 Autumn Sweatlodge, Mana Retreat, Coromandel.Download poster.
Feb 18, 2013: Start of 6 week Structural Integration training.Download training brochure.
Feb 1-3, 2013: the H..E.A.R.T. workshop. the Hakomi Embodied and Aware Relationships Training- an inter-personal skills workshop with Halko Weiss, Hakomi trainer from Germany at Mana Retreat.
Jan 6, 7, 2013: Fascial Fitness Trainers Certification Course in Auckland. Download poster
Jan 4, 5, 2013: Introduction to Fascial Fitness with Robert Schleip and Divo Mueller (pre-requisite for Trainers course) in Auckland.Download poster
Dec 1-2, 2012: Aquatic Structural Integration : Applying Myofascial Release Techniques in the Water, Teddington Pool, Greater London, UK. Download poster
November 30: Evening Intro to Aquatic SI, Teddington Pool, Greater London, UK
Nov 23-27, 2012: Earth and Fire - MANA Mens Retreat: Earth Building Mens Retreat with Gunther Andraschko and Sol. Download poster. Watch Mana Mens Retreat Nov 2011 on TV 3 NEWS VIDEO: Men's retreat attempts to erase modern stresses 
Nov 2-11, 2012: Hakomi Professional Training. Mana Retreat, Coromandel. Download poster and brochure.
October 5, 6, 7, 2012: The Re-Creation of the SELF with Jon Eisman from USA - a Hakomi trainer's approach to healing and understanding through a new approach to Self psychology at Tauhara Centre Taupo..see www.hakomi.co.nz, contact sol for more info.Download poster.
Sep 22-23, 2012: Spring Sweatlodge at Mana. Download flyer
May 12-13, 2012: Myofascial Release Weekend Class: Structural Integration Skills for the Spine and Lower Limbs, with Sol Petersen. Waimanu, New Plymouth. Download poster.
BodyWisdom Congress "The Anatomy of Aliveness" in Spain, June 6-9, 2012 with international presenters and pre & post congress workshops. View latest BodyWisdom Spain newsletter
Dec 21, 2011: Summer Solstice Sweatlodge at Mana

Dec 18, 2011: Bridging Science and Clinical Practice - a Fascial Fitness workshop for hands-on therapists in Auckland with Schleip PhD 9:30 - 5:30
More information on Robert's classes in Austalia starting early Dec www.bodyworkeducationaustralia.com.au  

Dec 17, 2011: Fascial Fitness Workshop for Movement and Manual Therapists with Robert Schleip PhD, Auckland 9:30 - 5:30

Dec 16, 2011: 7pm Secrets of Fascial Fitness lecture and workshops with Dr. Robert Schleip in Auckland  at the NZ College of Massage, 382 Manukau Rd. Epsom. Click to download Fascial Fitness article by Robert Schleip

Nov 25-29, 2011: Straight and True - Arrow Making, Archery and Tai Ji, Inner Warrior Mens Retreat at Mana with Sol Petersen, Paul Mischefski and Inner Warrior Graduates

Oct 28-Nov 1, 2011: Advanced Structural Integration workshop for SI Practitioners with Sol at Waimana at Mana

Oct 14-16 or 14-20, 2011 (Weekend only or 6-day ) Five Treasures Tai Ji and Meditation Retreat with Sol at Waimana at Mana Retreat

Sep 2-5, 2011: at Mana Retreat -  The Essential Self in Psychotherapy with Greg Johanson, Hakomi trainer and author

Jul 7-9, 2011: Integral Aquatic Therapy course [Terapia Acuatica Integral] with Sol Petersen and Bibiana Badenes in Benicassim, Spain

Jun 11-12, 2011: Applied Structural Integration Skills - the Spine, Pelvis and Lower Limbs with Sol in London, UK www.bodyworkcpd.co.uk

Past Events
Keep me updated
Get Radiant Body news to your email, click here.
Search